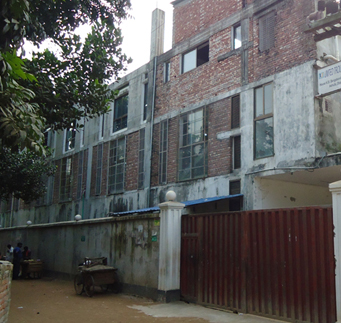 Profile
This is a German-Bangladesh joint venture Global Sourcing Company in Dhaka, Bangladesh. We have diversified operation in the field of garment manufacturing as well as sourcing. We have a long experienced & professional staffs especially for USA, Canada & Europe market.

Our product categories on Men's, Ladies, Boys and Children's Woven & Knit (Denim & Non Denim , Circular Knit & Flat Knit) and our running business turnover is 30 million (approximately) per annum. Our global business ratio is 40% in Canada; 40% in Europe and 20% in USA. We have our own factories as well as partnership with manufacturers of all types of products such as Circular Knit, Flat Knit and all kinds of Denim and Non-Denim items. We are producing based on local yarns for quick deliveries but imported yarns are being used as well in order to meet the demands for new fabric mixtures and constructions. Lead time very from 60-90 days depending on order type.

We are a big family with 15 merchandisers to communicate with our honorable customers in regular basis as well to offer rock bottom price, Order Follow Up and Sourcing.

Our well experienced QC Manager with 20 Quality Controllers are assigned to assure the Garments Quality & On-Time Delivery to the best of our customer's satisfactions.

03 Commercial Officers are ceaselessly working for the appropriate documents, Export process and full logistic support to assure the smooth shipments.

2 Pattern/Fit Technicians are working to make sure all the patterns and customers sample comments are well understood.

10 Sample makers are engaged to produce/submit customers sample requirements.

02 Lab Technicians are working to make sure that all the Fabrics and Garments are being checked properly to ensure that the goods are up to the required standard before cutting / production.
Established: In 1995
Staff: 55 Employees
Annual Turnover: Approximately than $70,0000,00.00